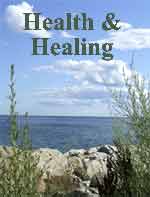 Sign up for


Mustard Seed Health & Healing


Email Lists
We want you to receive only the information that interests you!
Check ANY or ALL of our emailed subscriptions. Then Submit your Name and Email Address to start receiving them! During you active subscription, you may unsubscribe at anytime.
If you do not check at least ONE of our subscriptions (usually the Mustard Seed Exclusive Offers) you won't receive any emails from us.
VERY IMPORTANT: For each subscription you ask for, you will receive an "Opt-In" email request from Marketers Choice (our shopping cart/email company) asking you to Click the link on that page. If you do not Click this link, you won't get emails for that subscription. (This is an anti-spam procedure that is becoming required of reputable sites).
---
The Mustard Seed Natural Living Center
80 Stage Road, Nottingham, New Hampshire, USA
(603)679-1800
Copyright Protected 2004-2007 The Mustard Seed Natural Living Center, Inc.