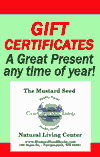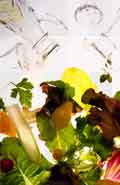 A Healthy Lifestyle Consultation with Salandrea can assist you in becoming more independent and better informed in order to create a more responsible approach to maintaining health and well-being.
Personalized Healing Aromatherapy Blends
Salandrea will create a special fragrant blend prepared from pure essential oils based on your needs.
Specific Formulations
Salandrea will formulate specific ointments, oil blends, herbal teas, tinctures, therapeutic aromatherapy blends, and more.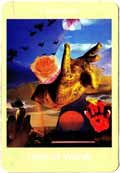 Spend up to 1.5 hours with Salandrea as she reads the energies around you, and within you; receive communications from spiritual entities; learn more about yourself, your life, your health, the people around you, the meaning of events in your life, and what may be coming your way.
Call today to schedule an appointment with Salandrea!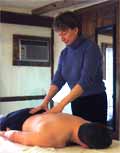 Bowenwork is a gentle and effective manual therapy that balances tension patterns in the body, resulting in a state of deep relaxation, renewing the body's capacity for self-healing.
Some changes may be noticable right away: reduced pain, greater range of motion, and a sense of relaxation and well-being.
Have a session with professional Bowenwork Practitioner
Ainslee Farrington
Relax with a soothing massage from one of our licensed massage therapists.
Call for your appointment today!
We regret that due to health issues, Bob is not able to offer Tarot or Astrology services at this time.
The Mustard Seed Natural Living Center
80 Stage Road, Nottingham, New Hampshire, USA
(603)679-1800
Copyright Protected 2004-2007 The Mustard Seed Natural Living Center, Inc.