The
8 Stage

Santevia,

Pure EARTH Water

System.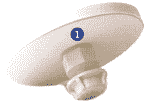 Stage 1 - Earthenware Ceramic Stone Pre-filter
Constructed from highly compressed and fired diatomaceous Earth.
Pore size of .3 of a micron.
Removes rust and sediments.
Stops bacteria, germs and parasites.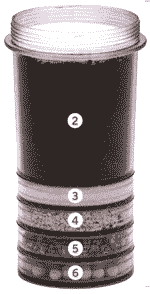 Stage 2 - Activated Coconut Carbon Charcoal
Highly porous coconut carbon charcoal with an astounding 65 acres of purifying surface area.
Removes chlorine, herbicides, pesticides, pharmaceuticals, industrial chemicals, Trihalomethanes (TDK) heavy metals, organic chemicals, odor, color and particulates.
Contains a copper zinc filter medium that inhibits the growth of bacteria in the filter.
Stage 3 - Natural Silica Sand
Provides additional filtration.
Create optimal pH balance by neutralizing acidic components in input water.
Polishes water for brilliant clarity and sparkle.
Infuses water with natural silica, popular for strengthening collagen for radiant skin, hair and nails.
Stage 4 - Volcanic Mineral Zeolite Granules
Inhibits bacteria.
Neutralize heavy metals including lead, nickel, cadmium and mercury through an ion exchange process.
Removes the detergents, ammonium, certain radioactive ions, agricultural chemicals and other toxins.
Stage 5 - Mineral Stone Infusion
Highly porous, Maifan stones aid in the oxygenation of water and in the adjustment of the water to mild alkaline.
Ionized minerals help oxygenate and fortify water.
Stage 6 - Bio-Ceramic Energy Balls
Constructed from highly compressed and fired diatomaceous Earth and mineral oxides.
Assist in pH balancing.
Breaks water molecule clusters into smaller structures for great bio-availability.
Emits beneficial infrared to energize the water.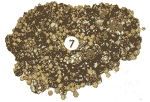 Stage 7 - Mineral Stone Immersion
The mineral stones contain calcium, iron, magnesium, potassium, zinc and other trace minerals.
Continually releases easily absorbed ionized minerals.
The mineral stones will last up to five years gradually diminishing in size.
World Health Organization recommends drinking water with calcium, copper, iron, magnesium, manganese, sodium potassium and zinc. Santevia water contains all of these minerals.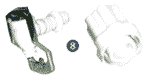 Stage 8 - Magnetic Energy
Aligned magnets are suspended in water embedded in this Santevia water spout.
Simulates magnatism emitted by the Earth's core and the forces created as water flows over and threw rocks containing magnetic minerals as found in nature.
Activates and energizes water molecules, reorganizing them into simpler structures for maximum absorption.

Spring Special $195
(Regular $235)
Back to Pure EARTH Water System
The Mustard Seed Natural Living Center
80 Stage Road, Nottingham, New Hampshire, USA
(603)679-1800
Copyright Protected 2004-2007 The Mustard Seed Natural Living Center, Inc.